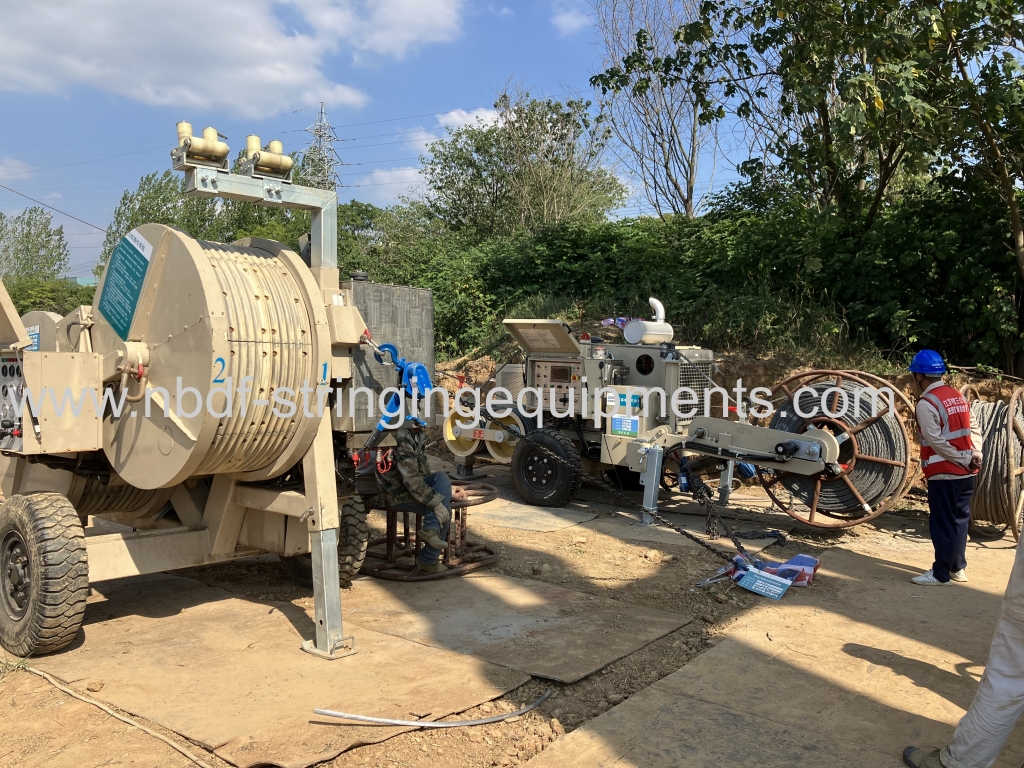 We sold a few sets of intelligent stringing equipments for customers in China National Power Company, for their visual stringing operation on overhead transmission line.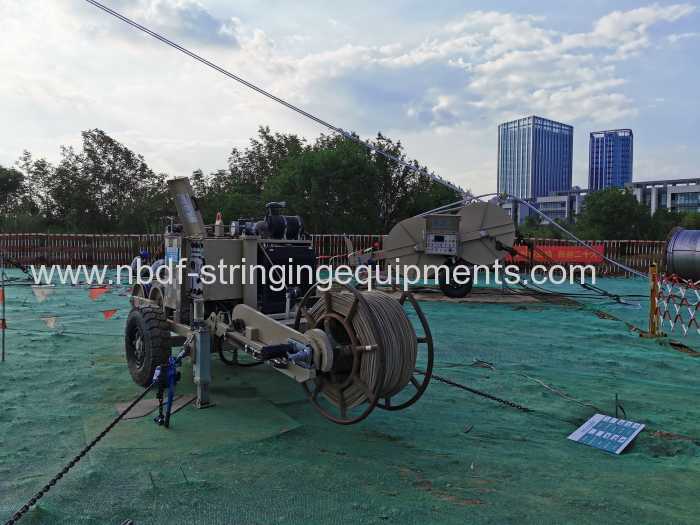 These machines are electric computerised, can be remote controlled and monitored.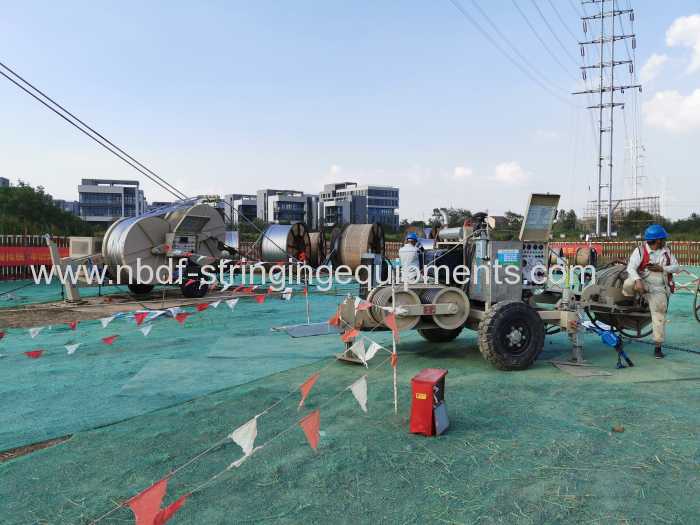 We used these machines for pulling two conductors to over cross the light rail and road this time.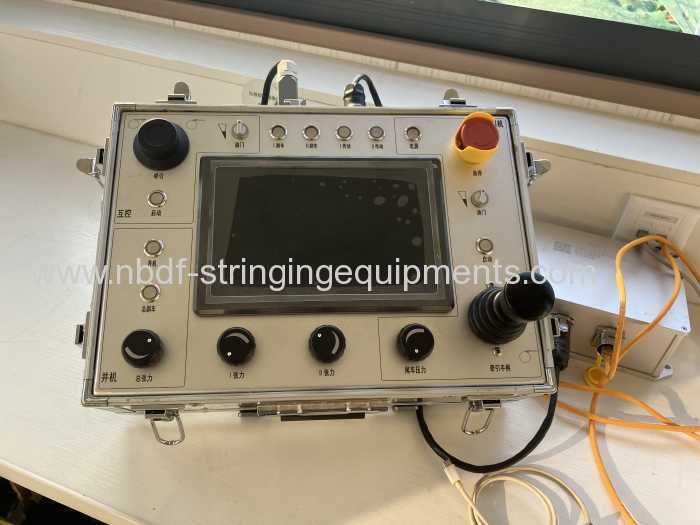 Through the self-organized network, the centralized control operator can remotely operate the equipment working status of the two sites simultaneously on the centralized control operation platform, including the start and stop of the equipment, operating conditions, one-key alarm and shutdown, etc.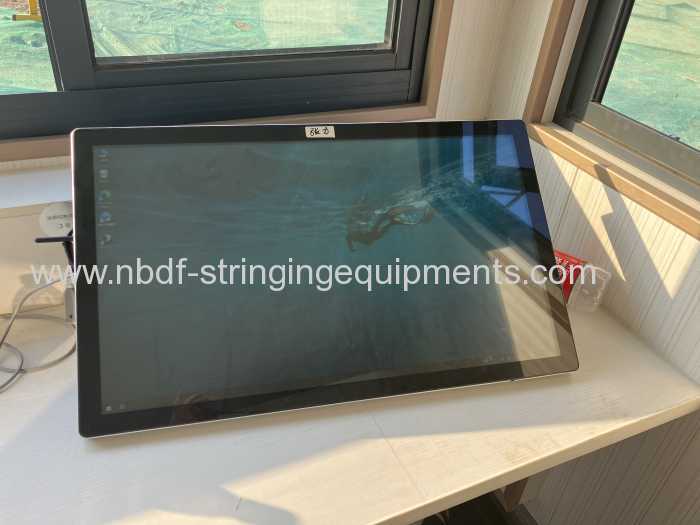 We used hydraulic puller SA-YQ90D with Hydraulic tensioner SA-YZ2X40B for pulling 2 bundled conductors diameter 33.6mm (ACSR630/45) on 12 phases 220KV transmission line.