We just exported two containers of stringing equipment and tools for 400KV overhead transmission line stringing in South Asia country. Customer is our good customer who are the leading engineering company in south east Asia area. The pulleys are specially made for 2 bundled ACCC conductors stringing.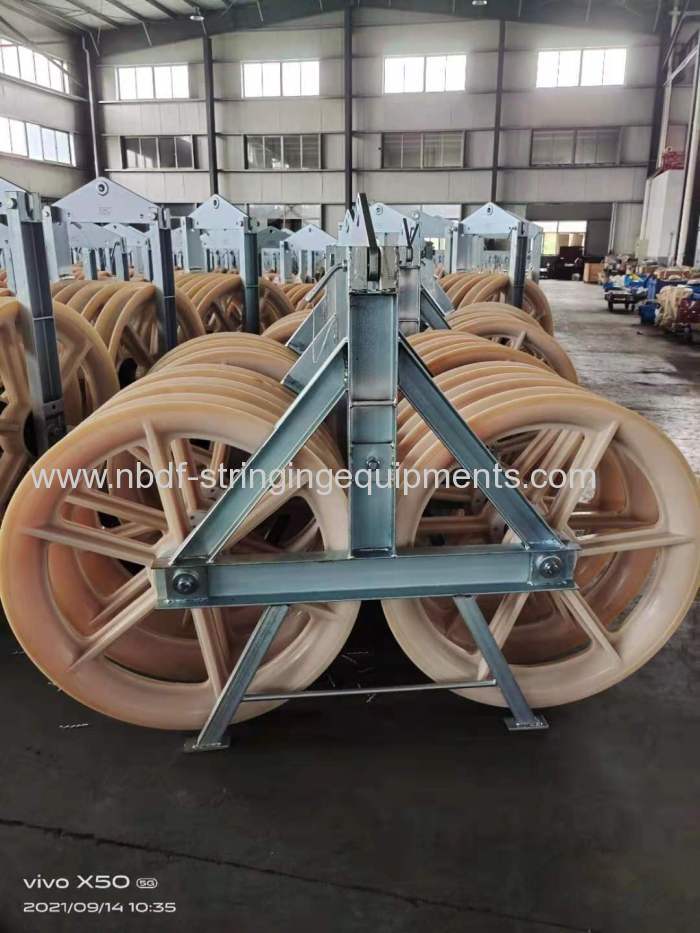 Big Tandem wheels pulleys size of 916mm and 1040mm diameter for ACCC conductor stringing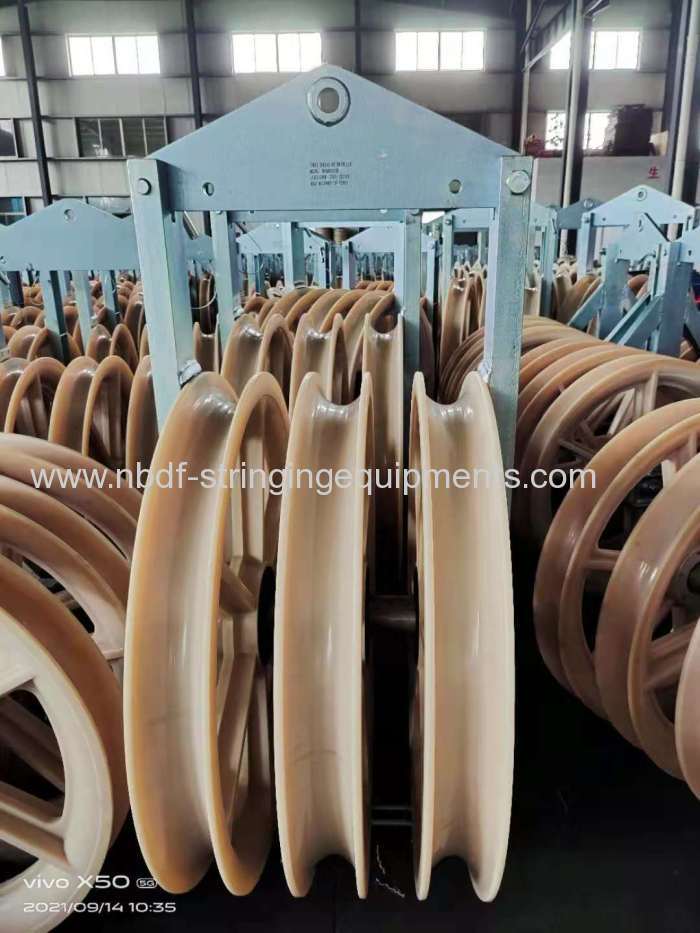 We supply these big pulleys not only to Asian customers, also to American and Europe customers, for more and more ACCC conductor stringing projects.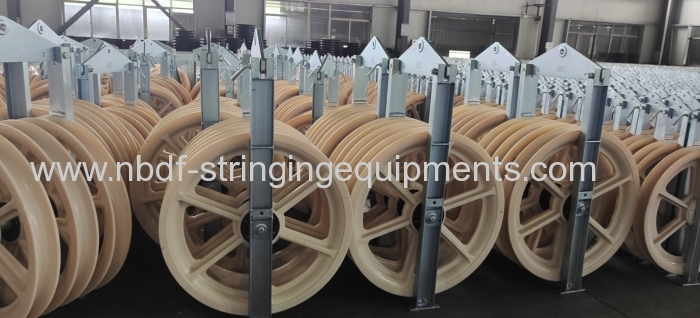 We also supply whole set of equipment and tools for this project.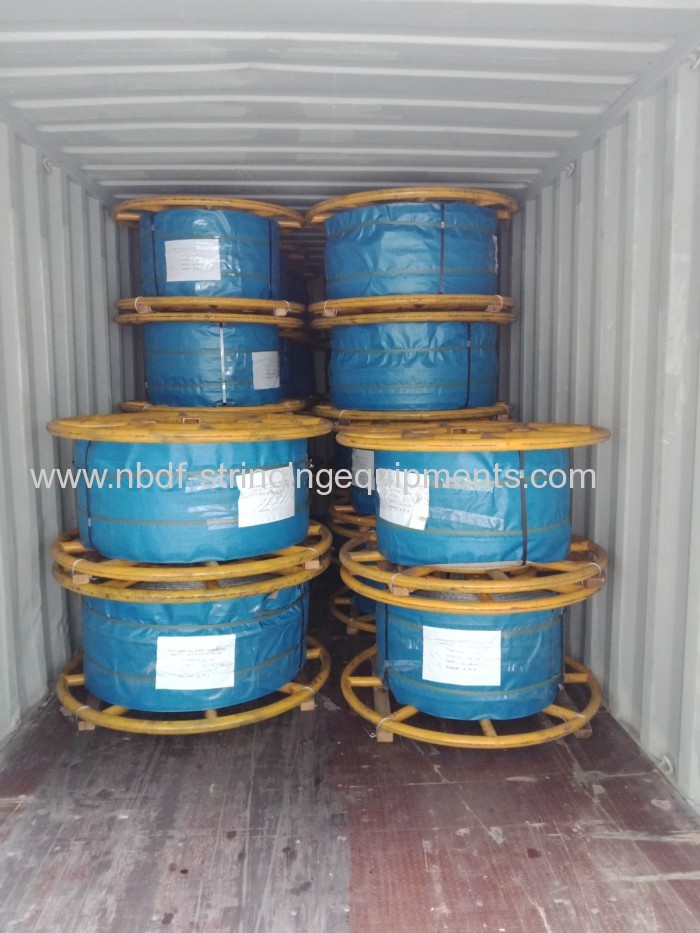 Considering the high cost of sea shipping, the two containers are fully loaded.