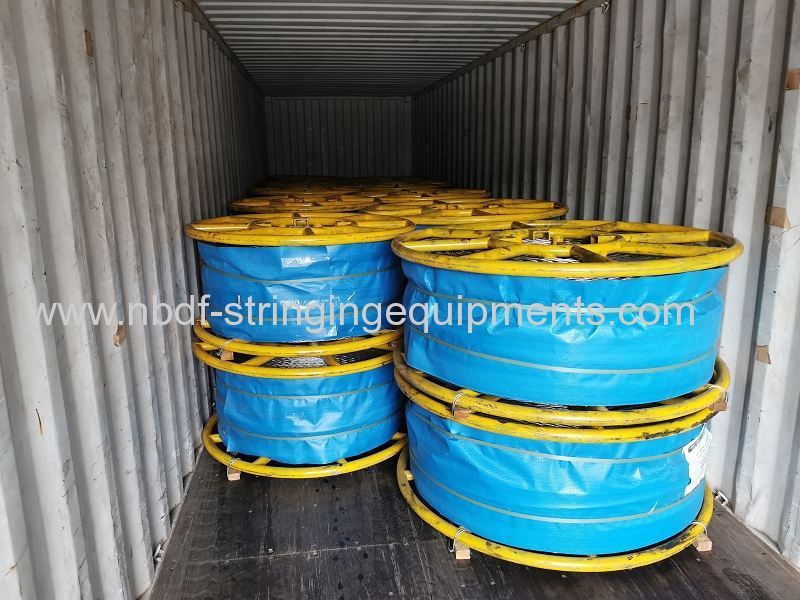 We just exported one 40' container of anti twisting steel wire rope and transmission line stringing tools to our customer in South east Asia.
We are the leading manufacture of anti twisting braided steel wire rope in China. We designed and produced our first special braiding machine for anti twisting steel wire rope in 1996, our anti twisting steel wire rope have been exported to more than 50 countries in the world.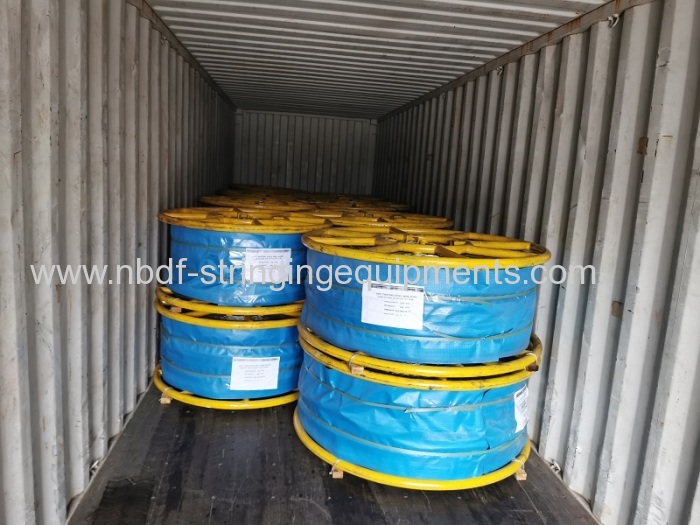 Anti Twisting Braided Steel Wire Rope is specially braided from galvanized steel wire strands, and usually used for overhead power line stringing and pulling operation. Our high strength rope has lot of advantages: high flexibility, complete stability to rotation, homogeneous distribution of pressure between the elementary wires. Increased efficiency during stringing operations. So the rope is always used as pilot wire rope or pulling rope for power line construction.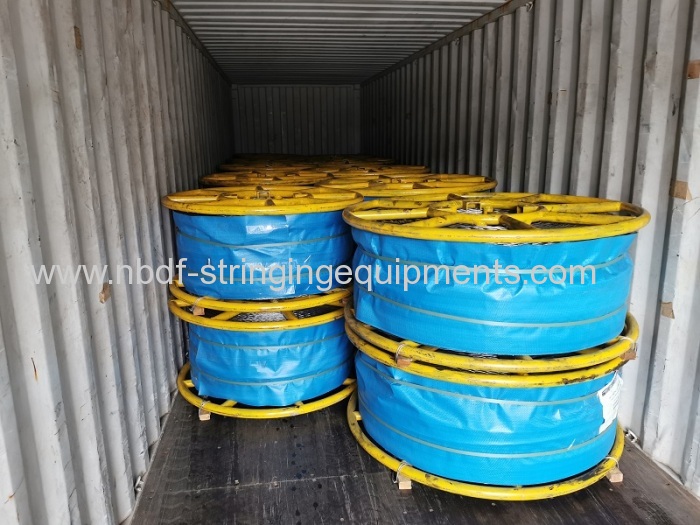 We also supplied customer with all the accessory overhead transmission line stringing tools.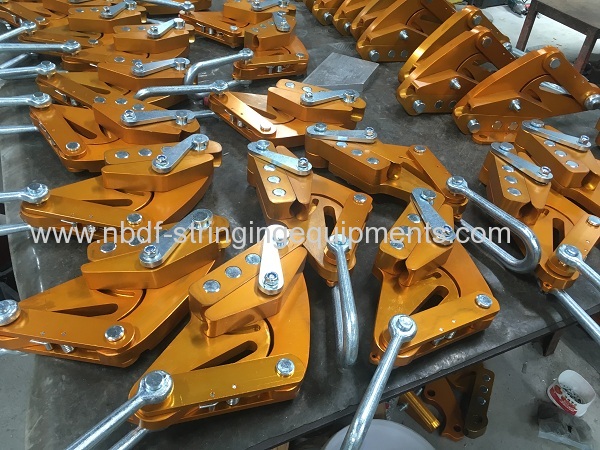 Conductor stringing tools are usually packed in plywood case.