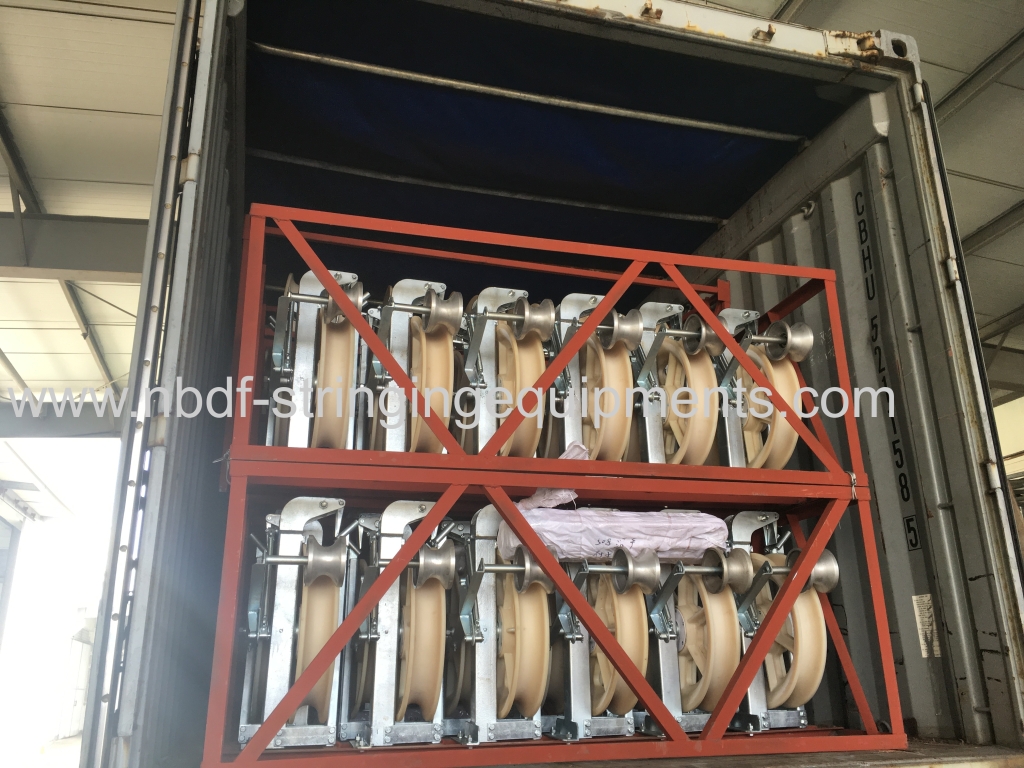 Helicopter Conductor Pulleys are used for conductor or OPGW stringing through helicopter. We have designed and manufactured different kinds of helicopter pulleys according to customer's requirements.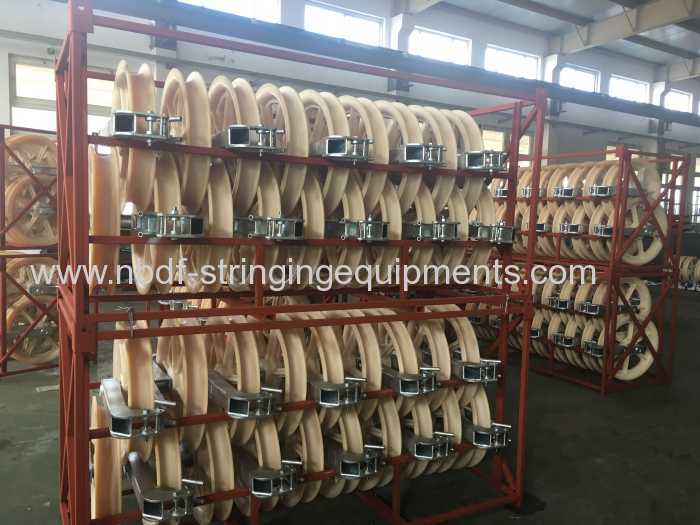 Helicopter pulleys with grounding rollers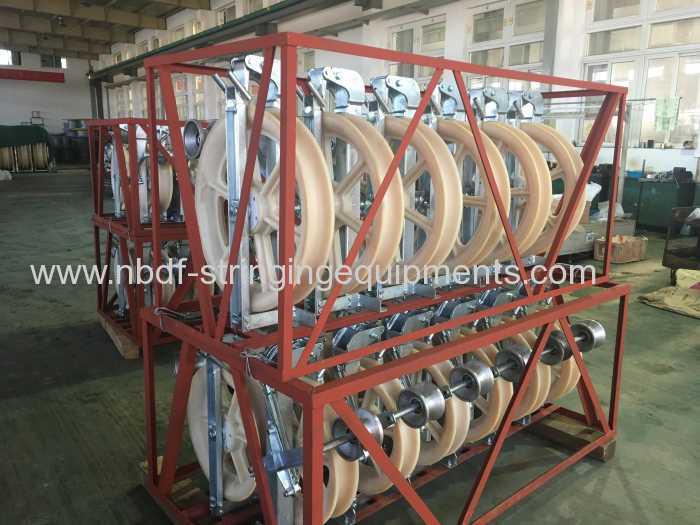 We can provide steel frame case package and plywood case for the package of helicopter pulleys. Steel frame case can be used for long time and esay storage and transportation of helicopter blocks.