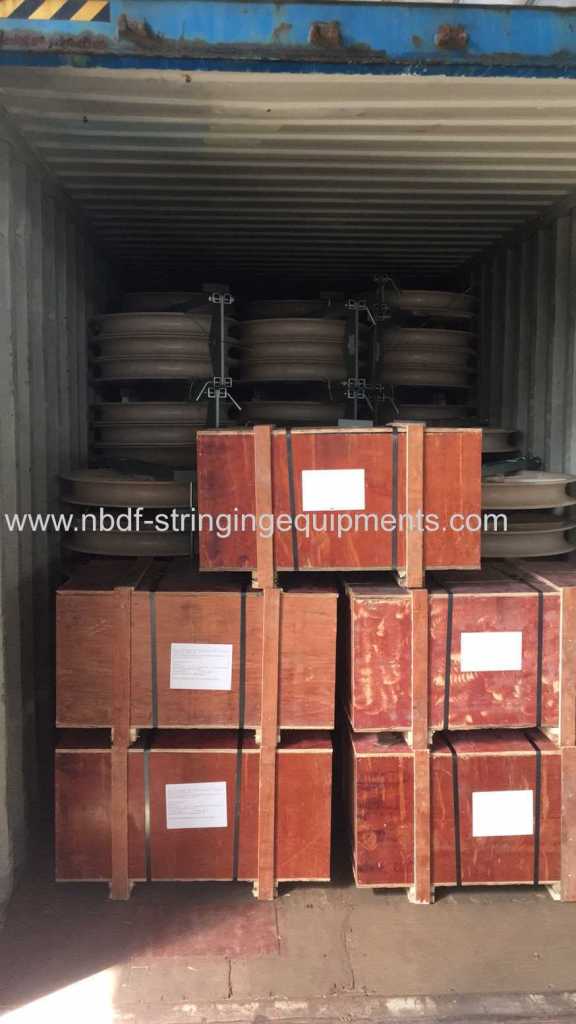 Two 40' containers of transmission line stringing tools are exported to KAZAKHSTAN in last week.
The transmission line tools include 3 sheaves stringing blocks, single sheave conductor pulleys, OPGW stringing blocks, running boards, come along clamps, ratchet hoists, space carts etc.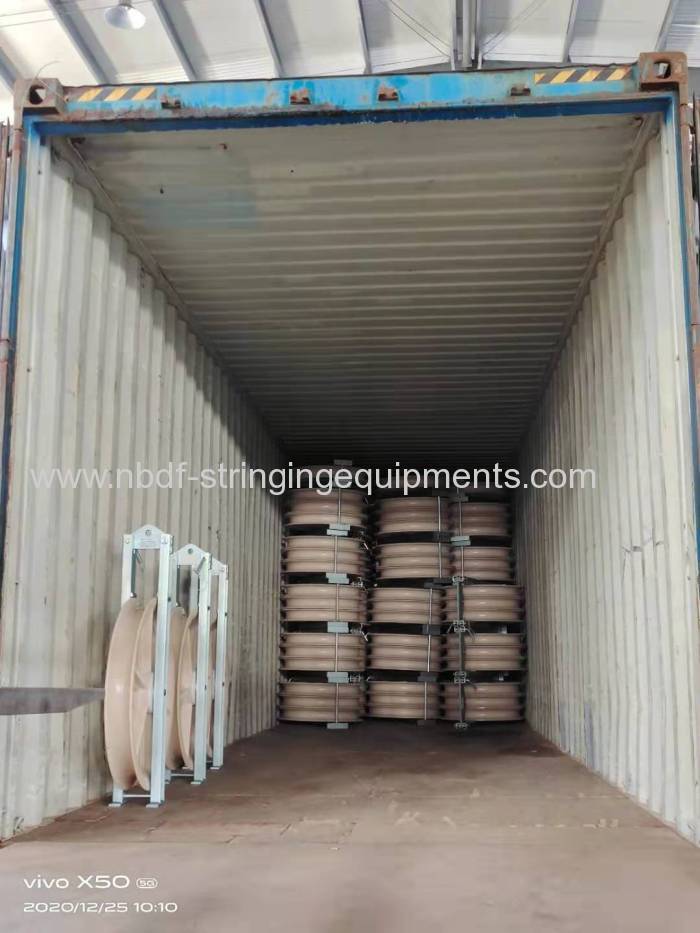 All the products have been inspected by SGS strictly and tested. Ratchet Chain Hoist and come along clamps test: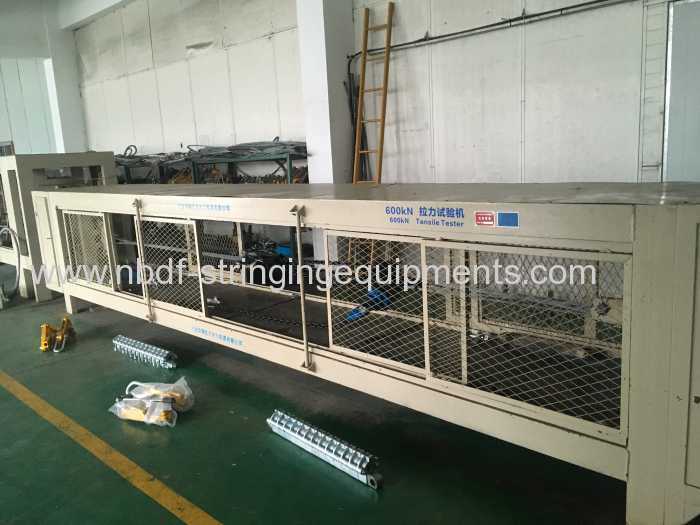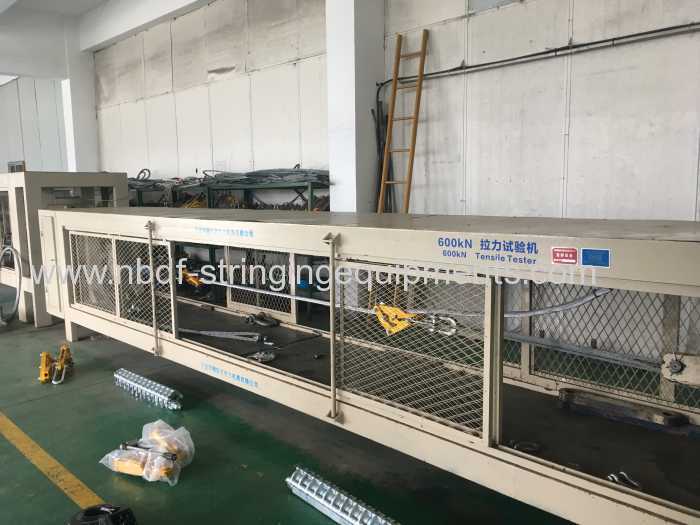 Customers are also very satisfied with our good quality products after testing and loading.