Aluminum alloy hook ladders are used for working on conductors or towers on overhead transmission line, include horizontal type and vertical type. The Horizontal type is specially strengthened for working on towers.
XT-2 Ladders for Working in Tagged-out Position
Item No.

Rated load (KN)

Length (m)

Weight (kg)

Suspension points

22221

1.5

2

9

4

22222

2 x 2

20

8

22223

2 x 2.5

22

8
Application: It is ideal for situations that the linemen are required to work from the ladders in a tagged position, such as clipping-in conductors. It is made from aluminum alloy.
XT-3 Hook Ladders
Item No.: 22241
Technical data:
- Rated load (KN): 1.5
- Length (m): 2.5
Application: Used on angle steel of tower for clipping-in work etc. One end of the ladder is hooked on the cross arm angle steel, the other end is suspended from a conductor by suspension hooks.
Weight (kg): 17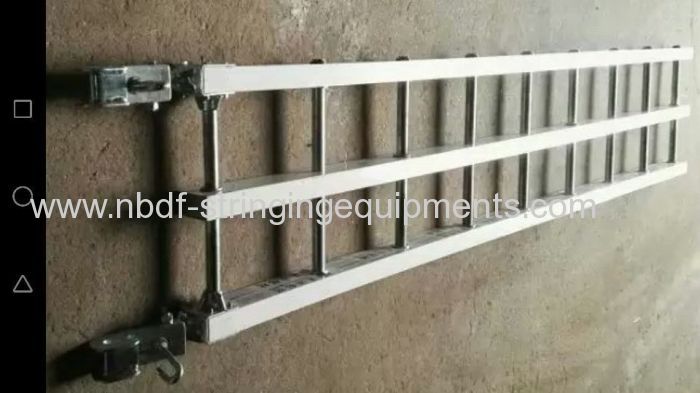 Aluminum alloy Hook Ladder (Vertical usage)
Item No.

Model

Rated load (KN)

Length (m)

Length Contraction (M)

Weight (kg)

22245A

LGS-25

1.5

2.5




9

22245B

LGS-30

3






22245C

LGS-35

3.5






22245D

LGS-40

4






22246A

LGE-40

4

2.7




22246B

LGE-50

5

3.7




22246C

LGE-60

6

3.9

20

22246D

LGE-70

7

4.2

22
Application: It is used for working on the poles or tower in vertical position.
Features:
1. Aluminum alloy ladder, light and easy to be carried.
2. D shaped Anti skip pedal.
3. Utility pole Anti Skip strip.
4. With upper hook to fix on tower or conductor.

Cautions:
1. Aluminum alloy ladder conducts electricity, line work is not allowed.
2. Check and make sure the ladder is in good condition before using it.
3. Do not use it on soft and scraggly ground, the footstep and slope.
4. Turn your face to the ladder and Hold tightly when you are climbing on it.
5. To avoid accidents by losing balance. Over stretch on the ladder is not allowed.
6. Carry items of load on the ladder is allowed but overload is forbidden.
7. When the ladder is not long enough, don't connect two pieces or more together.
Package
1. The equipment and tools will be loaded in plywood case.
2. It also can be packed in steel frame case or wooden case.
Shipment
1. The equipment and tools will be shipped in container or by air.
2. We will ship the products within one month normally after receiving the payment.
3. Stock is available for standard product.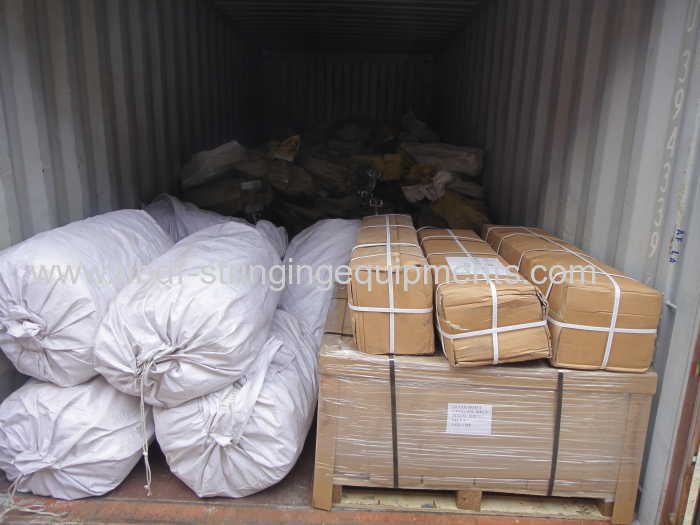 Payment
1. We accept T/T and L/C.
2. Please send swift copy of T/T if you arrange payment by T/T
3. Please send us the L/C draft to us before issue L/C.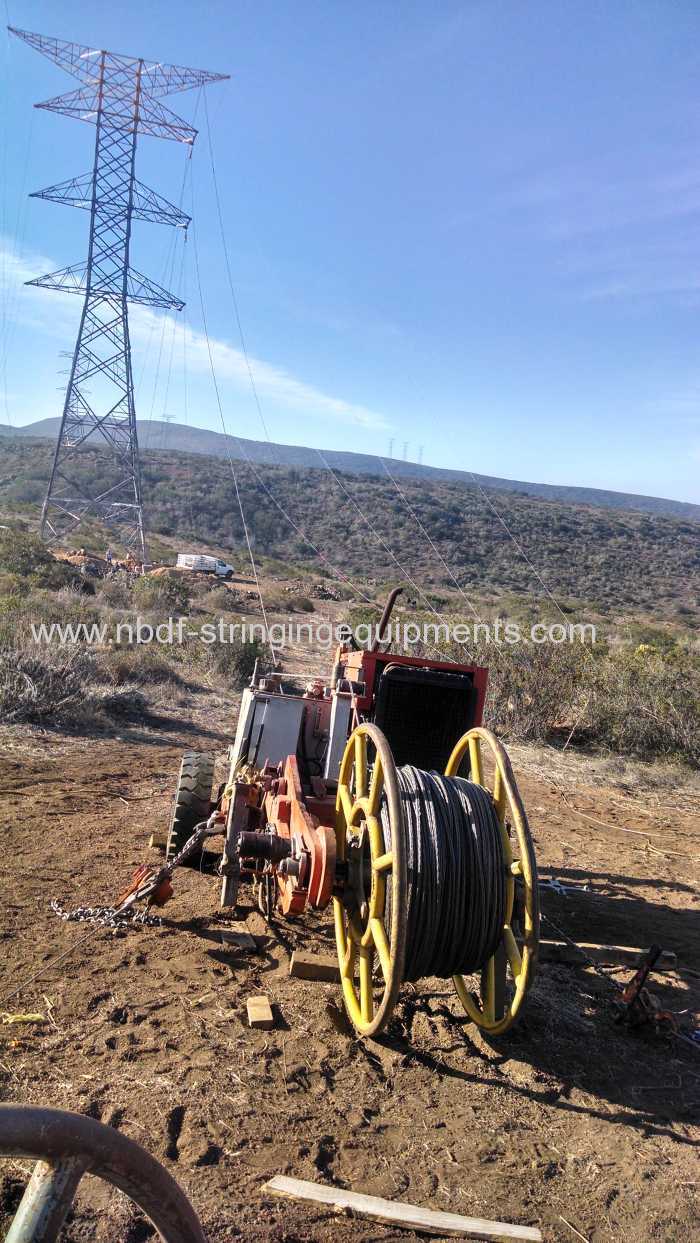 Why choose us:
1. High quality and competitive price
2. Leading and biggest manufacture for stringing equipment and tools in China.
3. We have 25 years of production experience, and more than 1000 customers in the country and abroad market. Our stringing equipment and tools have been sold to more than 40 countries.
4. Customer specially ordered products are available, such as live line OPGW installation equipment and tools.
4. Big stock condition for fast shipment.
5. Detailed pre-sales service and fast active after-sales service. Response within 12 hours after-sales service