The Nylon rope is double layer braided by imported Germany Braiding machine. The rope is used for pulling operation or stringing operation in transmisson line construction.The outer side layer is braided from 32 strands polyamide fiber, the inner layer is braided from 16 strands polyamide fiber.

Anti Twist Braided Nylon Rope
Item No.

Nominal diameter

Breaking Load (KN)

Elongation with 30% Breaking load

Net Weight (kg/1000m)

6381A

6 MM

7.5

7.5%

28

6382A

8 MM

12

7.5%

44

6383A

10 MM

20

7.5%

64

6384A

12 MM

30

7.5%

92

6385A

14 MM

42

7.5%

116

6386A

16 MM

50

7.5%

160

6387A

18 MM

64

7.5%

194

6388A

20 MM

75

7.5%

222













The nylon rope is specially braided from double layer high strength polyamide fiber, anti twisting and light weight. It is used as pilot rope or pulling rope in overhead transmission line stringing operation, it also can be used for hot line working.
The rope is double layer braided with spliced eye on both ends. The rope also can be colored in different colors for hot line working.
Ningbo Dongfang Machinery of Power Co. Ltd. is the main and biggest manufacture of stringing equpment and tools in China. We started design and produce the braided rope from 1990's, and participated in the set up the standard of anti twisting wire rope in China.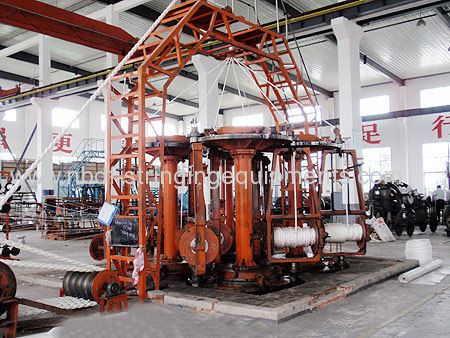 Shipment
1. The anti twisting steel wire rope will be shipped in container
2. We will ship the products within one month normally after receiving the payment.
3. Stock is available for standard product.
Package
1. The anti twisting steel wire rope will be packed in steel drum.
2. The steel drum can be installed in the reel winder of puller directly.
3. Customer can also order special size of steel drum
Payment
1. We accept T/T and L/C.
2. Please send swift copy of T/T if you arrange payment by T/T
3. Please send us the L/C draft to us before issue L/C.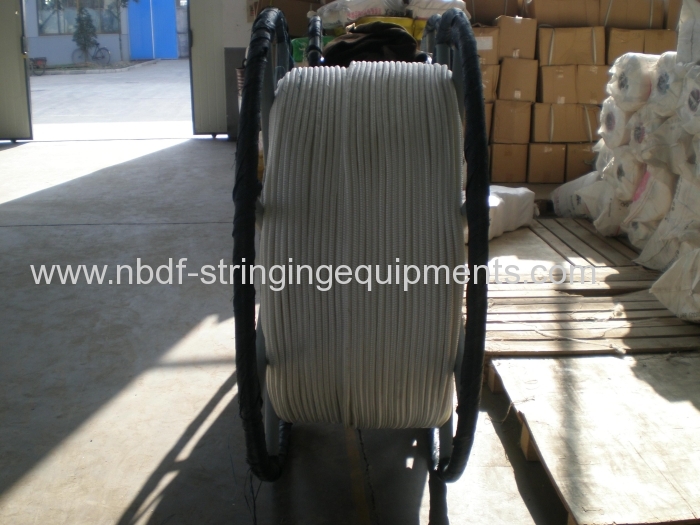 Why choose us:
1. High quality and competitive price
2. Leading and biggest manufacture for stringing equipment and tools in China.
3. We have 25 years of production experience, and more than 1000 customers in the country and abroad market. The anti twisting braided steel wire rope have been sold to more than 40 countries in the world.
4. Customer specially ordered products are available, such as special size or special breaking load.
4. Big stock condition for fast shipment.
5. Detailed pre-sales service and fast active after-sales service. Response within 12 hours after-sales service