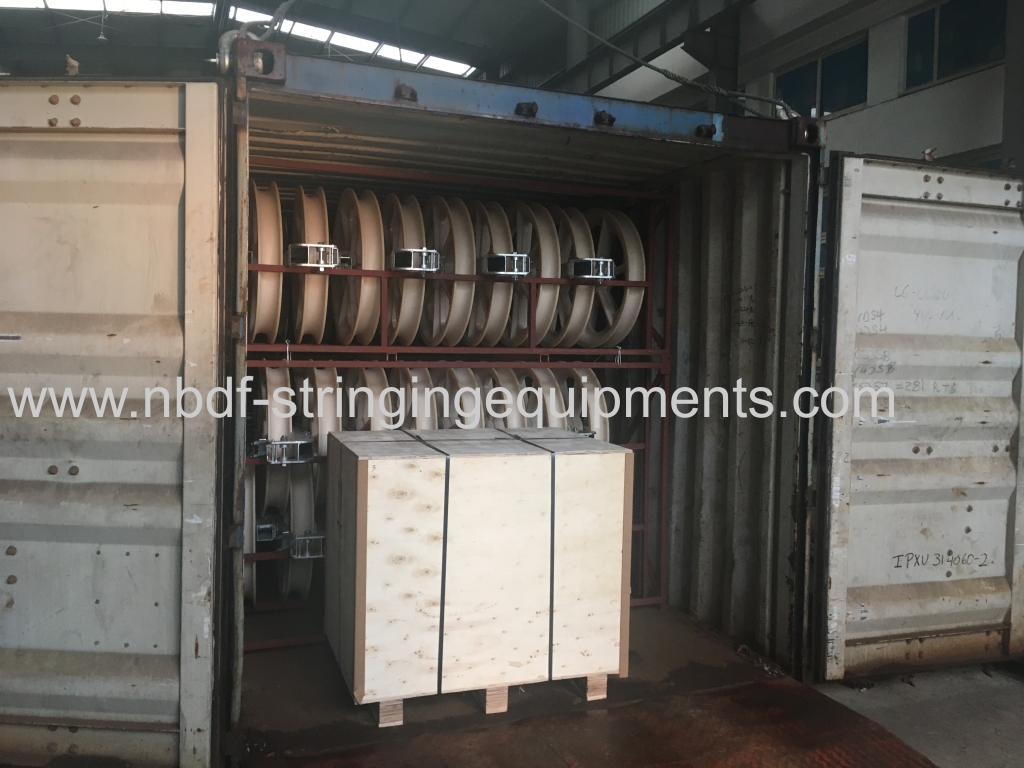 More than 500 sets of helicopter stringing pulleys are exported to our customer in Europe. They are leading engineering company in transmission line construction in Europe, have ordered thousands of helicopter stringing pulleys from us, include one sheave and three sheaves stringing blocks.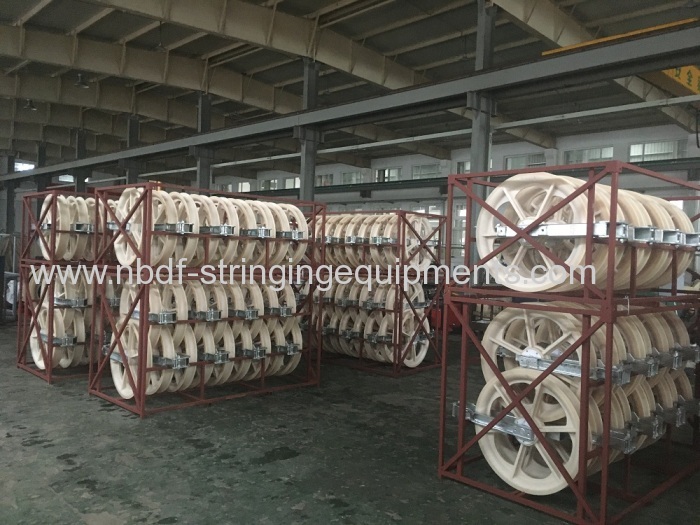 Customer ordered 822mm diameter big wheels helicopter stringing blocks this time, for their bigger conductors and ACCC conductors stringing.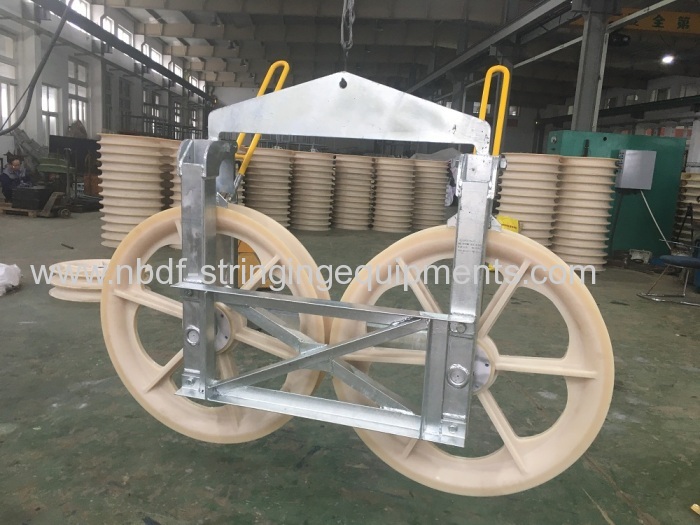 They can be connected with steel frames, and used to be Tandem Sheaves Helicopter stringing blocks.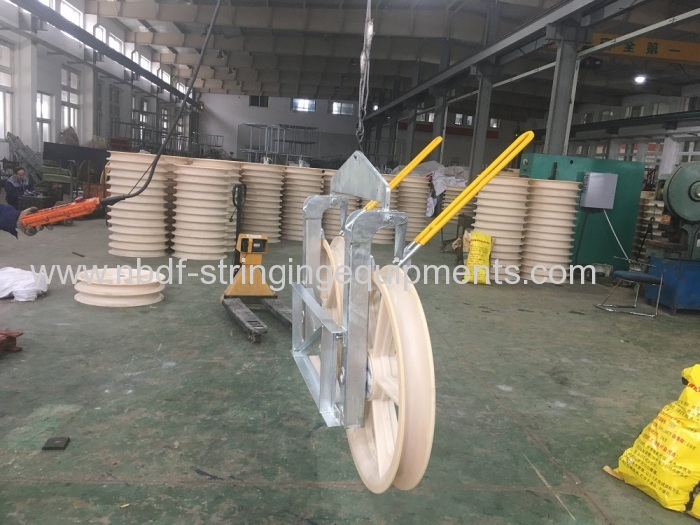 We also make special steel frame case for these helicopter stringing blocks, for easy loading and unloading from the containers, they can be also easy transported on site.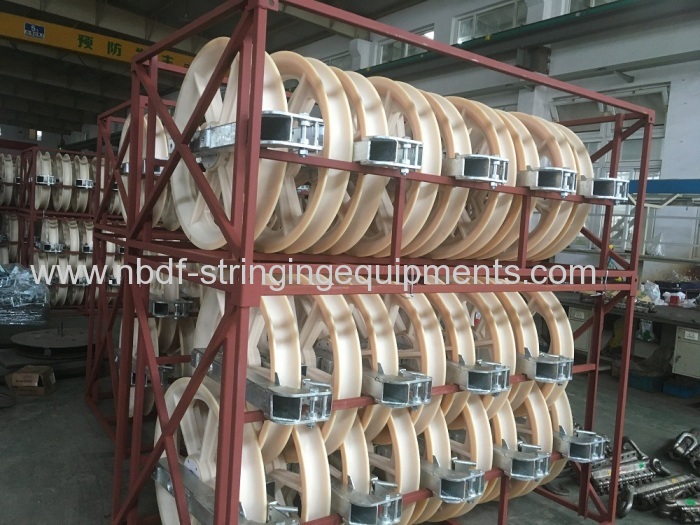 We delivered them in 5 of 20' containers, we also provide containers for working outside in the site.