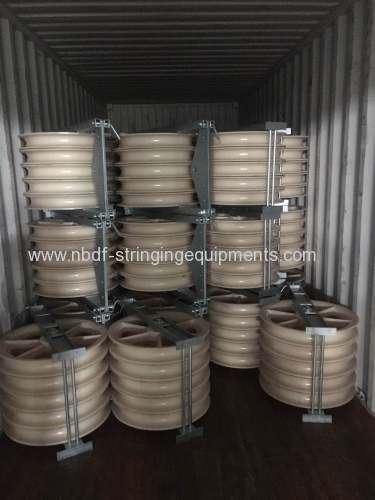 We exported more than 3500 units of big conductor pulleys (sheave outer diameter more than 650mm) in the first half year of 2020. Although affected by Covid-19, our production is slowed down in Feb. and March, but our production capacity come back soon in March of 2020.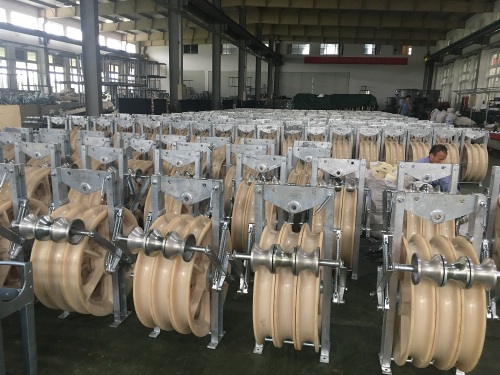 Three sheaves conductor pulleys are mainly used for 220KV, 230KV, 275 KV transmission line stringing.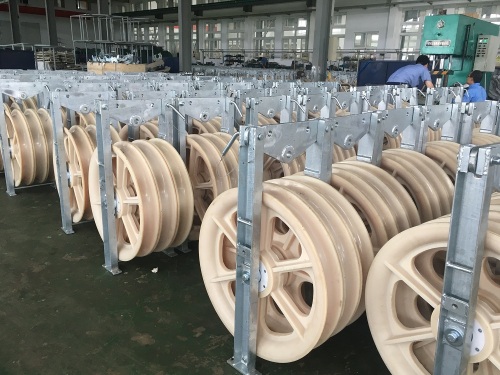 Five sheaves conductor pulleys are used for 400KV, 500KV power line four conductors stringing.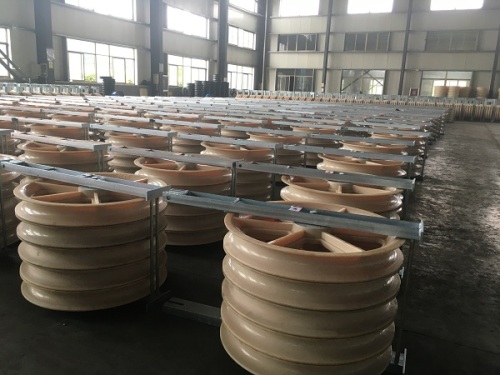 We exported to 8 countries for their new transmission line stringing project, most of customers are our old clients, they have good trust in the quality of our products.